Below are thumbnailed images of Raosoft EZSurvey for the Internet and web survey forms created using EZSurvey. Clicking on an image will bring up a larger version of the image.
Radio Buttons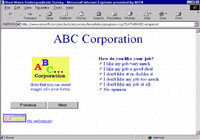 An Order Form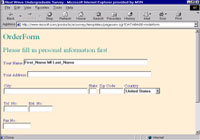 Pre-Filled Responses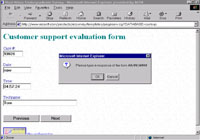 Follow-up Question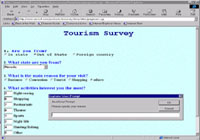 Images and Data Masking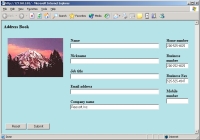 Table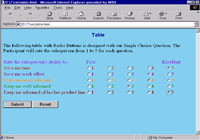 Unlimited Text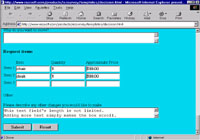 Pop-Up Help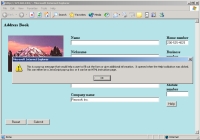 Advanced Options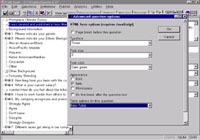 Required Entry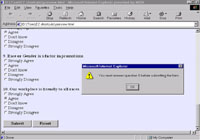 Numbers Only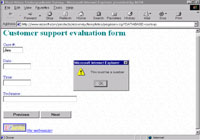 Manual Data Entry



Raosoft: 206-525-4025 (US) Email: raosoft@raosoft.com
Raosoft EZReport, EZSurvey, InterForm, RapidReport, Raosoft, and SurveyWin are registered trademarks of Raosoft, Inc.
http://www.raosoft.com/ © 1996-2011 by Raosoft, Inc.