Quick Start Tutorial
For more in-depth tutorial pages on form design click here.
Click on the SURVEYWin icon in the Raosoft folder.
This screen will come up: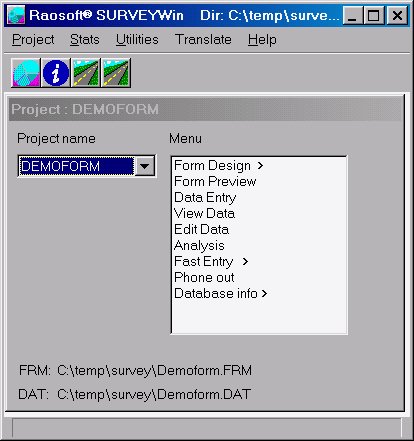 Click on the listbox under Project name to get a list of projects in that directory. Select a project, (e.g. DEMOFORM).
Select form preview, and follow the instructions on screen to get an idea of how the form works.
When you are finished with DEMOFORM, click on some other projects to experiment with them.
If you are ready to move on and work with objects on a page click here.