Import Questions
Import Questions (Pro only) provides a big speed design addition. Questions can be imported from a "Form", "Document", or "Database" in one transfer.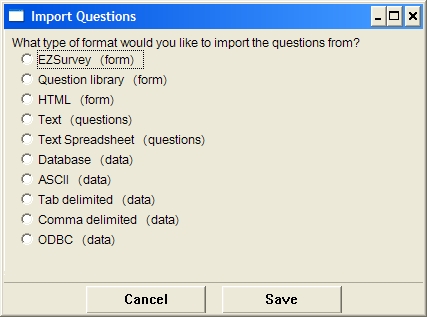 Improved designs for the Template Editor
Improved designs for the Template Editor (Pro only) includes new modern design templates, while now CSS and DHTML work with the templates.

Instant Polls
Instant Polls can be made and put on the front page of your web site. The instant poll can be a single question or multiple questions.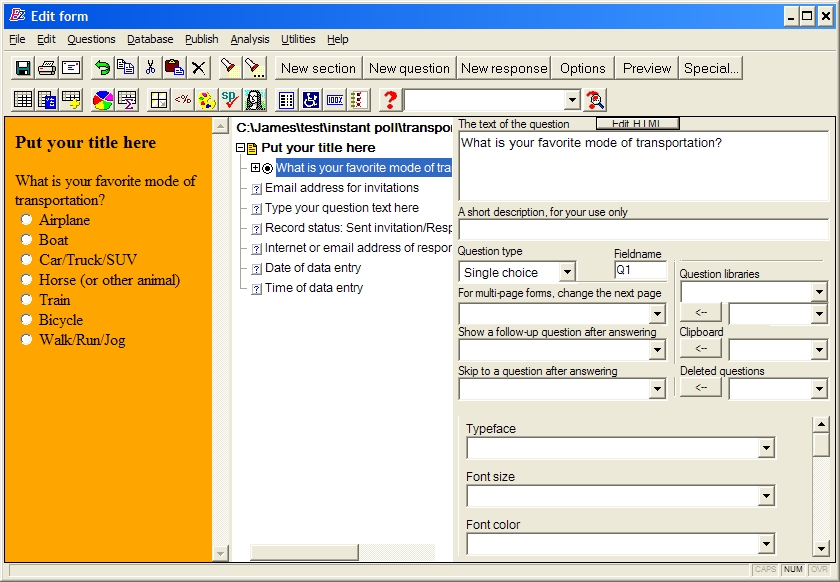 Short Message Service (SMS)
The Short Message Service (SMS) support for feedback from mobile devices is extended, with full documentation included for the administrator.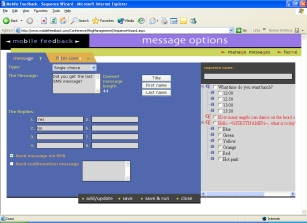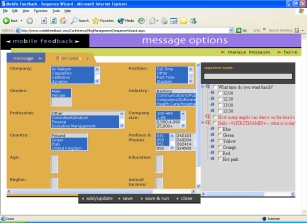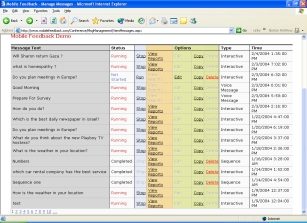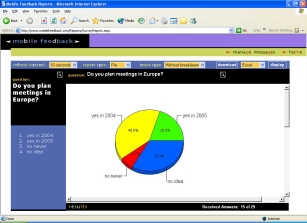 Improved Unicode Support
Improved Unicode support extends ease of creation in a foreign language.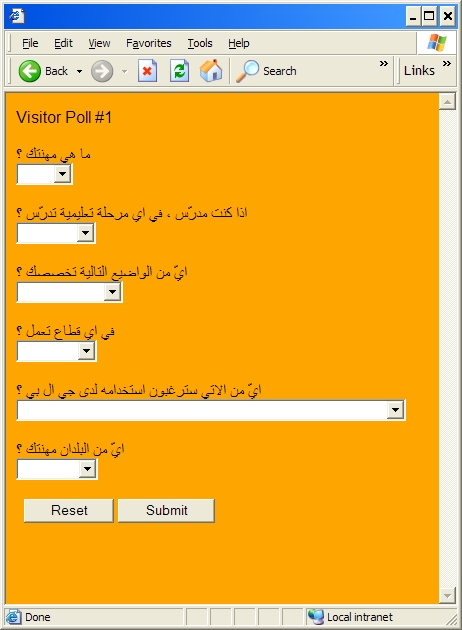 Generic Login
The Generic Login plug-in adds the option to have a login page and a single password to the survey. Multiple persons can enter the survey if they have the password, but no others. This capacity is in addition to the robust individual access restriction login present in EZSurvey.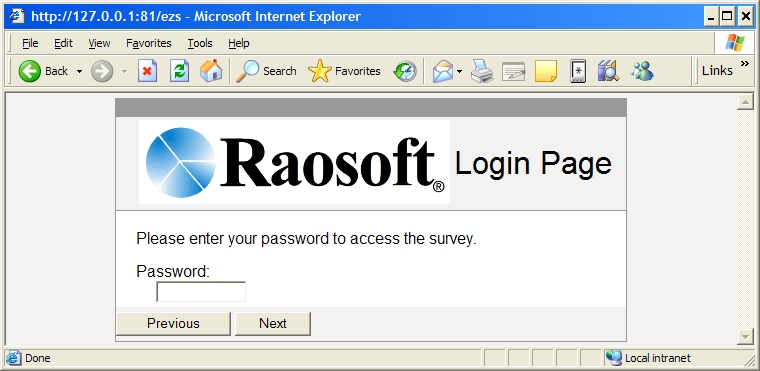 Publish to Pocket PC
The Publish to Pocket PC option improves the support for handheld, mobile delivery.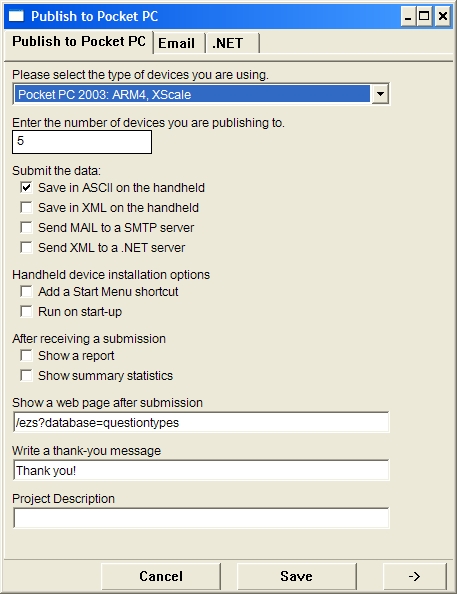 Publish to Portable PC
You may use the Publish to Portable PC feature for collection on tablets and notebooks.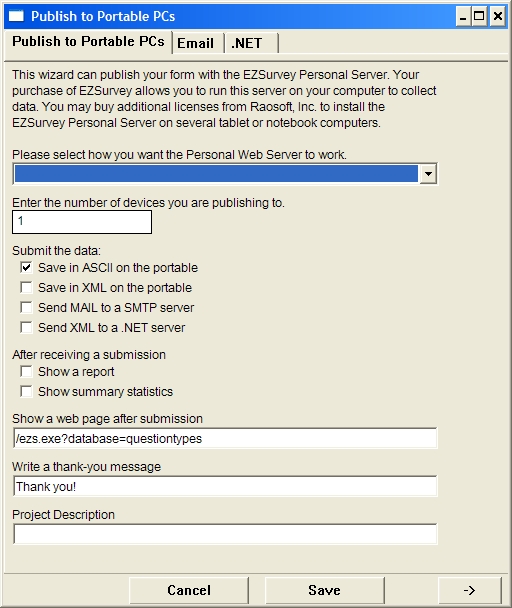 EZSurvey Personal Server
The EZSurvey Personal Server (Pro only) has enhanced and strengthened publishing support for its use off-site or as a primary web server.