Email Menu - Send a New Message
This function allows you to send a regular email message directly from EZSurvey.
Select Email Send a new message. The Mail message window opens.
Enter the recipient's email address and your message.
Select the Send button when you are finished with the email.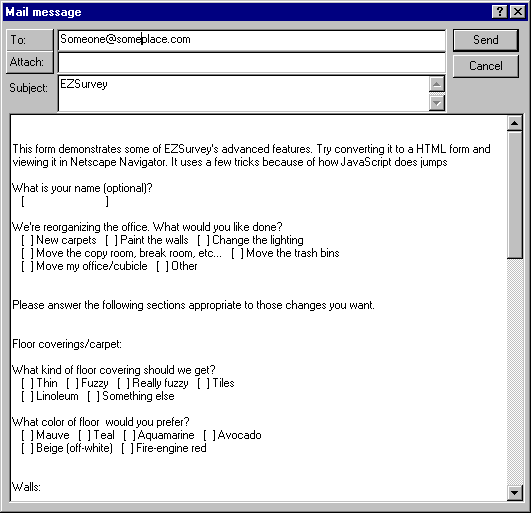 See also...