Database Menu - Add a Record
This function allows you to manually add a record to the database after you collect a hard-copy survey.
Have the survey file opened (see how to open EZSurvey project).


Select File Database Add record. The Add record window opens and contains the survey questions.


Fill out the survey according to the data from the hard-copy survey.


Use view database function to review whether the new record has been added to the database.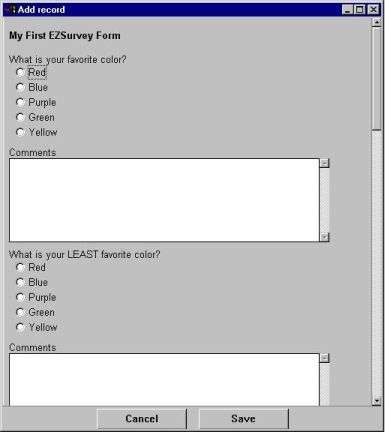 See also...